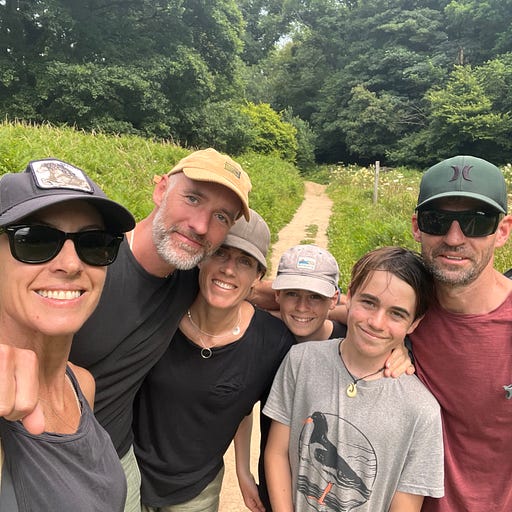 Jul 13 • 1M
Do you have questions?
I'll answer on my podcast in the next week or so
I'm posting this on the fly from my phone. Here's a picture of my brother Ben, far right, his partner, bro in law and twin boys. We went for a swim in the river at Dartington.